THIS POST CONTAINS SPOILERS!
The 2015 edition of Hell in a Cell is over and now the focus is going to be on the upcoming Survivor Series (which I'm not expecting much from). Staying on Hell in a Cell, this PPV was definitely more brutal than Night of Champions, I'd say that I enjoyed it more than I did NoC as well. I have to clap for WWE with the way that they handled particular events on this pay-per-view, the booking team showed me that there might be three (maybe four) brain cells between them.
General thoughts on HIAC:
Like NoC and many other PPVs in the calendar year, this event tends to lack that special PPV feel, it's made worse by the fact that Hell in a Cell matches are only contested in this PPV making it feel like a gimmick PPV headlined by gimmick matches. WWE should think about removing this PPV from the calendar.
Matches
John Cena (c) vs. Alberto Del Rio (United States Championship)
Winner: Alberto Del Rio
After 14 months Alberto Del Rio made his return to WWE to take part in John Cena's US open challenge and it was disappointing. The US open challenge has been one of the better things about WWE's programming this year so when you put John Cena, who usually performs in big matches with Alberto Del Rio who's a good wrester and the open challenge, it implies that there's a match of the night contender on the books but not this time. The match never really seemed to get out of first gear, it didn't have major problems but considering who was involved and the matches that these two have had in the past, it left a lot more to be desired. I get that Cena doesn't tap out because he's invincible but to have him lose to one of Del Rio's standard superkicks was disappointing, there was really a chance to have Del Rio pull of something exciting.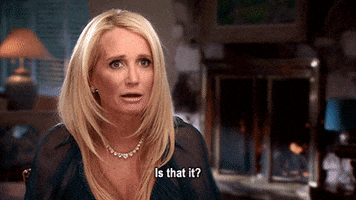 Watch or Skip: Skip
Other thoughts: Zeb Colter's legs got injured (I think) on a previous episode of Raw but I thought it would have healed by now, it's also good to know that he's no longer a xenophobe and embraces America's southern brothers. Where the hell was Ricardo Rodriguez? He's the only person that can introduce Alberto Del Rio correctly. Maybe it was me but the reaction that Del Rio got during the match shows or at least implies that he wasn't missed very much. WWE need to decide which of Del Rio's themes they want to play, playing his 2nd theme after he wins matches and his 1st when he enters is annoying.
Roman Reigns vs. Bray Wyatt
Winner: Roman Reigns
Roman Reigns and Bray Wyatt stepped into the ring for what was to be their final encounter (until further notice) and they didn't disappoint. For me, this was the match of the night because it played out so well. Reigns and Wyatt both looked strong in this match even though Reigns went to town on Wyatt for long periods of the match. The match did well to show two men that wanted to destroy each other by any means necessary as they utilised the cell, three tables and kendo stick after kendo stick. I'm not a fan of slow paced matches but this match showed that Roman Reigns and Bray Wyatt are going to be huge deals in about three years time, they work very well together and they've both improved greatly since their main roster debuts.
Watch or Skip: Watch
Other thoughts: When the tables were brought out and it looked as if Roman Reigns was going to go through one, I thought 'oh yes!' in response to Michael Cole saying 'oh no!' Roman Reigns' transition into the new John Cena continues (the crowd saying "let's go Roman! Roman sucks") however if Reigns is able to pull out more matches like this then even the smarkiest of smarks will have to appreciate his ability. I loved Reigns' spear to Wyatt and I can't explain why, it just fit perfectly. Wyatt looked extremely dangerous, having to go through three tables, get hit with kendo sticks and a spear before being pinned for the three count, WWE better not ruin this.
The New Day (c) vs. The Dudley Boyz (Tag Team Championship)
Winner: The New Day
This was a standard tag team match, it served as a nice cool down after Reigns and Wyatt's match but there was still something on the line. I can't say that it was as fun to watch as the match that the two teams had at NoC but it wasn't bad. The match highlighted to me how well The New Day works as a trio because Xavier Woods' antics were missed, hopefully he'll be back soon. If there's one thing that I want an explanation for from this match, I want to know what the hell that was when Bubba Ray Dudley had Kofi Kingston in position for a side slam and D-Von did a leg drop that had no effect.
Watch or Skip: Watch
Other thoughts: I feel the unicorn power of The New Day so shame on John Cena and The Dudley Boyz for taking Woods out of action. Kofi Kingston pulled an Eddie Guerrero and it was glorious however, what wasn't glorious was that The New Day didn't get to do 'that thing.' I didn't expect The New Day to retain but I can't complain about the fact that they did.
Charlotte (c) vs. Nikki Bella (Divas Championship)
Winner: Charlotte
This was better than their match at NoC but given everything that's happening in the Divas division, this match has felt like an afterthought for weeks. As I've said before, I'm not a fan of slow paced matches but you can tell that both Nikki Bella and Charlotte were trying, given that two years ago women used to get in the ring and scream at each other whilst shaking each other (in other words, clearly not try) I have to give those two props. These two had a particular spot where Charlotte backflipped to avoid Nikki Bella's superplex which was interesting and hopefully there will be more of those kinds of spots in women's matches. The most interesting thing about this match was Paige's attitude after Charlotte won, it looks like there might be a Paige vs. Becky Lynch feud on the books or at the very least she's trying to systematically destroy team PCB.
Watch or Skip: Watch
Other thoughts: Given how overrated Charlotte is, it would be nice to see her controlling matches, she can't keep coming out with the win after spending little time in control of the match. I hope that WWE does something about Charlotte's theme music, it's shit.
Seth Rollins (c) vs. Kane (WWE World Heavyweight Championship)
Winner: Seth Rollins
This match was disappointing, not that it had much to live up to. Like the US championship match it didn't get out of first gear but even looking at the match itself, fancy spots and broken tables couldn't have saved this. Seth Rollins is one of the best wrestlers on the WWE roster however that is not helping to give his WWE World Heavyweight Championship reign life. There isn't much else to say about this match.
Watch or Skip: Skip
Other thoughts: The Spanish announce table was spared and I was disappointed with that, by extension I was disappointed with that powerbomb that Rollins did on Kane. Seth Rollins' next feud should be with the pedigree because the execution defeats him every time. Jerry Lawler was making jokes as he usually does and it's upsetting that he doesn't realise that he isn't funny.
Me whenever Jerry Lawler tells a joke
Kevin Owens (c) vs. Ryback (Intercontinental Championship)
Winner: Kevin Owens
This match was so short, way too short! Title matches should never get the toilet break treatment and that's exactly what this match was. Kevin Owens and Ryback have decent chemistry however that chemistry has done nothing to benefit the Intercontinental Championship. Once again the finish was weak and I'm hoping that WWE will start to take the Intercontinental Championship more seriously from this point.
Watch or Skip: Skip (For the fact that it's too short to be invested in)
Other thoughts: Ryback has a feed me more chain, that can only mean one thing. Feed me more hoes!
Brock Lesnar vs. The Undertaker
Winner: Brock Lesnar
This match was brutal and it was so much better than their match at SummerSlam and WrestleMania XXX. These two (supposedly) made sure that it would be the last match between each other, using the cell, exposing the ring (when was the last time that happened!?) and generally just battering each other. This match was a very close contender for my match of the night and was just edged out because I was more invested in the feud between Reigns and Wyatt. This match definitely felt like a main event because Lesnar and taker did things that aren't usually seen in WWE matches, it also made their feud feel more personal and showed that despite The Undertaker's advanced age and body, he can still deliver. This was a very nice conclusion for Brock Lesnar's go to hell tour and needless to say both men looked strong even if Brock Lesnar did resort to a low blow.
Watch or Skip: Watch
Other thoughts: Blood, so much blood! The Undertaker has worked THREE PPVs this year with two of those being matches against Brock Lesnar, I think I could be forgiven for thinking that that this was more of a death ritual than a match. I somehow don't know if this will be the last encounter between these two since John Cena and The Rock were meant to have a once in a lifetime encounter that nearly came around three times. I felt that low blow that The Undertaker received, there was also a very nice chair shot to the face proving that WWE does know how to be hardcore with weapons. Lilian Garcia botched The Undertakers entrance which could have been awkward, luckily she stopped herself and started again a few seconds later. JBL said that only Andre the Giant and The Undertaker stand out as champions in WWE history, what about that vitamins dude who made shit tons of money from WCW? What happened after the match was amazing, not only did WWE make amends for Bray Wyatt's unnecessary WrestleMania loss to The Undertaker, they took away from his earlier loss in the night which makes me think that WWE might have known what they were doing with Wyatt all along.